---
ALL STANDARD COLOR GRAB HANDLES, STRAPS, AND DOG LEASHES/COLLARS NORMALLY SHIP IN 2 BUSINESS DAYS.
Stock photos shown.


Selecting options other than standard BLACK material and/or matching stitching is considered custom build and is not return or exchange eligible. Custom options may not be available for all products.
---
Have a question about materials or colors? Go right here!
Completely overkill, but we never want that load to shift or need "regathering" on the road or trek.  Gobi-Desert, safari, overloading extreme-duty cargo nets in assorted sizes and so much easier than trying to deal with individual ratchet straps or rope.  Place your load up on the expedition rack and place the net over it.  Go around the sides and cinch down the net's straps and then tie up the excess to secure the entire load quickly and easily.

Now available with even tougher with double layered 2500 PSI MIL-SPEC  or standard 1800 PSI webbing frame and includes 36" extension mounting straps built on at all points!

Measure your safari rack perimeter and allow about 4-5" of clearance for hardware if you wish to contain items below the racks top rails carrying smaller items.  If you normally load taller items, spare tires, pelican cases etc you may want a wider and/longer net to wrap completely over your load.   Note first two images of the same net, loaded and empty to base your sizing needs when ordering.

Net sizes are in INCHES (for example first option is a 2" webbing material width, 10" Length x 10" width etc.)  Built on mounting straps are typically about 18-38 inches apart and 36" length.  Please note: nets smaller than 34" on the shorter sides will not have a center strap built in unless custom built as an option upgrade to do so.  Note our green net with the green tarp image for an example of a 34 wide net.

You may add custom colored stitching, but it is NOT RECOMMENDED leaving the roof rack net on year round as bright threads may fade and lose their brightness.  Sun UV, salt and mag chloride are very hard on these colors. If you want to leave the net on full-time it is recommended to match the thread color to the webbing color or select black for contrast.

Fit example:    If you carry really tall loads above 26", multiple Pelican cases, totes etc. we recommend a net about 4-8" wider and longer than the rack frame to wrap over the gear.  If mostly bags, tents etc then a net that is just smaller than the rack will be fine. 

5th Gen Toyota 4Runner owners: The size 58" x 82" is a larger one-piece net designed to fit the entire Gobi Desert style roof rack is a good suggestion for the extremely high profile load shown on some of these sample images on the charcoal grey 4Runner with tote cases on top.


How to Install
Tie up those loose ends!
Always make sure that your net and load is secured tightly and any extra adjustment strap material is tied up so it cannot become loose and damage your gear, net or others behind you.  *Always double check your load after it has had a chance to settle or before entering public roads or highways.
---
Customer Reviews
100
reviewers would recommend this product
Write a Review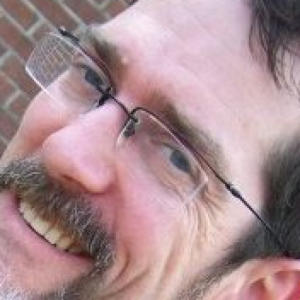 P
12/27/2022
PG
I recommend this product
Prinsu Perfect!
I needed a cargo net for a Prinsu Cab-Rack on 2016 Tacoma. I chatted with Ed, who suggested the Raingler 2" Webbing Cargo Roof Rack net in 42" by 50". It is a perfect fit for the Prinsu CabRack. Just load up the rack, throw the net over the gear, thread the mil-spec cinch straps through the narrow slots in the sides of the Prinsu rack, cinch them down, secure the strap ends, and you are good to go 110 mph with zero worries. The Coyote Tan color milspec nylon is a perfect match for Toyota Tacoma Quicksand tan color.
07/19/2022
Matthew B.

United States
I recommend this product
It's awesome
I've used it to go camping a couple times now, and it's been awesome. It's so well made, it feels so durable and it's easy as **** to use. So glad I got this!
09/19/2021
Tyler M.

United States
I recommend this product
Roof top net
Excellent quality and exceeded expectations. 1400 mile round trip and many more to comee
08/13/2021
Robert F.

United States
I recommend this product
26x58 for Yakima Skinny Warrior
26x58 covers two 24 gallon Rubbermaid action packers in my Yakima skinny warrior basket with some room to spare on side for a beach umbrella and chair. Takes some time and effort to get it cinched downanywhere. I have no doubt roof can handle it would secure way heavier loads thaNm
07/03/2021
Jayson A.

United States
I recommend this product
Great Dinosaur Net
This was great. We did a family trip to across AZ, UT and NV Camping and exploring. Our end goal was to make it to Dinosaur National Monument. We used the net on top of the Safari Rack on our H3 Hummer. It worked out great! Made loading up every morning easy and never had to worry about our gear on the roof even driving across many miles of wind swept deserts.