---
ALL STANDARD COLOR GRAB HANDLES, STRAPS, AND DOG LEASHES/COLLARS NORMALLY SHIP IN 2 BUSINESS DAYS.
Stock photos shown.


Selecting options other than standard BLACK material and/or matching stitching is considered custom build and is not return or exchange eligible. Custom options may not be available for all products.
---
Have a question about materials or colors? Go right here!
Barrier divider net for all Toyota 5th gen to securely contain dogs and cargo behind the 2nd row seats.

BLEM unit was washed and dried (not air dried as it should have been) and it caused the net to shrink about 2" in width and height.  It *may be able to be placed in water and then installed in vehicle to stretch it back out.  Or perfectly fine to install as-is.  Actual unit shown in 1rst image.

HYBRID BUILD w/ RED stitching AND DOG DOOR OPTION.

Includes standard installation kits. Contact us if forward or 3 row model 4Runner kit is required.

Includes all hardware for a nice 8 point quick release system that will allow the vehicle to be returned to a factory appearance later if desired.  

Standard installation kit for easy no-drill or modification.  

Works with all of our Raingler overhead ceiling storage nets, as shown and sold separately. 

NOTES on required install kit options:

*Standard easy install mount kit takes about  30 minutes total and requires no permanent modification to vehicle. (Shown in first 5 images) installs to top ceiling locations with our PVC coated steel mount anchors, side wall mounts allows for simple return to factory appearance later if desired.

*Forward mount kit to move upper part of barrier to above rear seatbelt/headrest area (Shown in last 5 images) with mounting at top on C-pillar. This kit will add more rear upper cargo area capacity but also will lower the net further from the headliner. Includes mounting hardware for both 2 or 3 row equipped 4Runners and can be returned to OEM appearance later if desired.  

*3 row equipped models:  Barriers are only for use when no passengers are in back seat area.

Custom stitching color, material and material color available.
How to Install
3rd row or optional lower mounting kit
---
Customer Reviews
03/27/2022
Anonymous

United States
I recommend this product
Great Product
Great product, works well, easy to install
02/08/2022
Gil

United States
I recommend this product
Rear seat to floor barrier with forward mount option
Overall experience was great. This is a very well made quality product. The installation videos are pretty easy to follow. There were only a couple of small problems I ran into: 1) I ordered a quick disconnect kit and I'm still not sure what that is. There are no videos that show this part. So I assume that it is the hooks that were sown into the barrier at the top pillar connections. 2) I ordered 2 products at the same time a rear barrier and a back window barrier. All of the misc parts and pieces were all in the same bag and it was confusing to which pieces went to which barrier. For example the nylon straps with the d-rings were two different lengths and I did not realize that until I had one installed and went to put the other one on and noticed it was different length by how far it stuck out of the pillar cap. So that took me some time to pull the cap back off and remove and replace. 3) I also have a few extra parts and pieces that I still have no idea where they go and they are not shown in any video. I have 2 angle brackets with nylon straps that have a flat bracket with a 1/2" hole in the center of it. Again I have no idea as to where this goes or what's it's for. I also have 2 extra black d-rings with small flat brackets but no screws with sealing washers to go with them. 5) The rear barrier with the forward mount option is great but it Defoe lowered the top of the barrier and puts it dead center of your rear view mirror view. Which makes it kind of annoying when driving on the streets. I wish this product would take into account the drop down when mounting it with the forward mount option and possibly add more material to make it higher. I actually took 2 of the spare black d-rings brackets and bought some extra screws and mounted those to the head liner and installed a carabiners and pulled the barrier up to get it out of the way of my rear view. So moral of the story is if the installation videos showed the most current version of the barriers and possibly provide written instructions the packaging that would be truly helpful. Great overall product
Thanks for the feedback! Glad to hear that it's working well in there for you. It should serve for many years to come! Please reach out directly to me at info@raingler.com or call if easier if further questions. 1) The quick disconnect hooks at the top of the net will slide and adjust a bit for more tension. We do keep it as close as possible though to for tghe most coverage but there is some adjustment to them. 2). Thanks for the heads up on the hardware packaging. I could see how that would have been confusing and should not have been in one package. We will address that to not happen in the future based upon your findings. 3) if you will take a photo and email me at the above I'll sort this out for you. (don't see a "4)". 5). Appreciate the feedback and morale of the story! The forward mount kit does have a few drawbacks (being more difficult to install is the main one generally). It sounds like you tailored it specific for your setup though and all in good order. Do reach out if I can be of further assistance!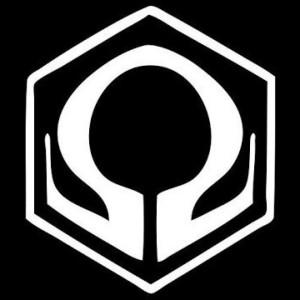 WC
02/07/2022
William C.

United States
I recommend this product
Love it!
So far so good! Easy install!
01/29/2022
Kyle H.

Canada
I recommend this product
Barrier review
It is a good product however my dog is still able to get through the side if it is put behind the middle seats
Thanks for taking the time to share your experience. As everyone here is owners and even dog foster parents, we put together what we have found works in 20+ years of Raingler Nets and hauling pups and keeping them in back: https://raingler.com/pages/how-to-safely-and-effectively-use-raingler-barrier-nets-for-dogs Please give it a shot and reach out if any questions! We'll do our best to share our success in escape artist pups too.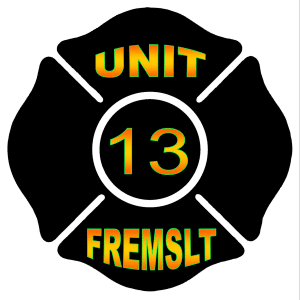 TC
10/16/2021
Thomas C.

United States
I recommend this product
Quality control missed it
I scored a 3 stars for the good quality of the materials and design. Could have had 5 stars had it not been for the threads on the areas where the stitch line sewed the webbing together. The stitches were loose and looping demonstrating an issue with the sewing machine and the sewer not checking the quality of the stitch. One of the buckles was sewn on backward. Thank goodness it was buckle that was lower down the barrier that was easy to fix or I would have had to partially disassemble the area to remove and turn it the right way. Double check yours before you try to install it. I would still recommend this product because I know what its like to sew and understand how a sewing machine can malfunction.
Thanks for the feedback! We evidently had a "end of friday afternoon" moment here, all of our apologies for the mishap. It sounds like you were able to make the repair there but if you need anything done, please don't hesitate! Enjoy and thanks so much. Zeff